The Band SLAVE
---
By Kent O'Jon (Fan For Life)

Slave was a Foundational Black American Funk band originally from Dayton, Ohio. Slave was founded by Steve Washington (trumpeter), and Floyd Miller (trombonist) during fall 1975, spring 1976. The majority of the members were still in high school when their initial album dropped. Two of the main members Mark "Bassdawg" Adams (bass) and Mark "Drac" Hicks (lead and rhythm guitar) were students at Nettie Roth High School in Dayton. The original lineup included Steve Washington, Floyd Miller, Mark Adams, Mark Hicks, Carter Bradley (keyboards), Danny Webster (lead and rhythm guitar), Orion "Bimmy" Wilhoite (alto, and tenor saxophone), Tom Lockett Jr (alto, tenor saxophone), and Tim "Tiny" Dozier (drums). The group began performing in high school "Battle of the Band" competitions and talent shows in the Dayton area. Steve Washington was related to a member of the Ohio Players (Ralph "Pee Wee Middlebrooks.) Washington was originally from New Jersey. The group was formed from two bands: The Young Mystics, and Black Satin Soul. When the group honed their skills and were ready for a recording contract, the group relocated to New Jersey where they eventually signed a six-year, six album deal with Cotillion Records in 1977.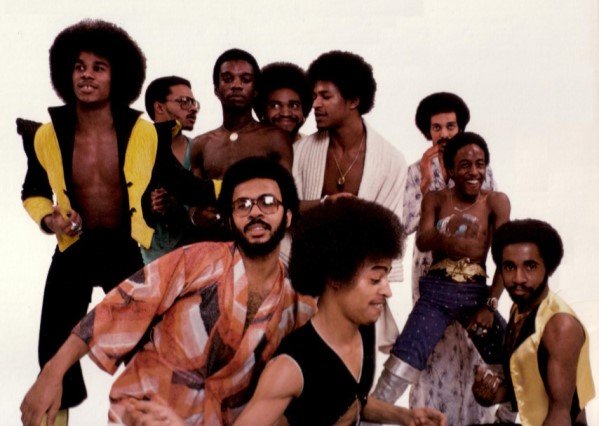 Their initial album (titled Slave), spawned the hit topping song "Slide." "Slide" rose to number "1" on the R&B charts in 1977 and to number "32" on the US Charts. Though "Slide" was their only number "1" charting song, the group enjoyed moderate success with other songs such as "Stellar Fungk, 1978", "Just a Touch of Love, 1979", "Watching You, 1980", "Snapshot, 1981", and finally "Wait for Me" also in 1981. The group evolved and endured several lineup changes during their run from 1977-1996. One of the most defining and memorable changes occurred when drummer and singer Steve Arrington joined the group in 1978 for "The Concept" album. In 1978, Arrington, along with singers Curt Jones, Starleana Young and keyboardist Ray Turner joined the group. Carter Bradley, Orion Wilhoite and Tim Dozier departed. The significance of these additions are that Steve Arrington became the lead vocalist (Just a Touch of Love, Watching You, Snap Shot, Wait For Me, For the Love of U and other songs), while Washington, Young, Jones, and Lockett left in 1980 to form the popular group Aurra Mark "Drac" Hicks also departed in 1980 to pursue a solo career. Drac is most noted for his memorable guitar solo on the track "Slide."
The original lineup produced the group's first gold record award for the album "Slave" which contained "Slide." The lineup with Arrington and the future Aurra members produced the group's final gold record award with "Stone Jam." Stone Jam contained numerous memorable tunes such as "Watching You", "Dreamin", "Stone Jam", Sizzlin Hot", and "Never Get Away from Me." The group's final noteworthy effort produced two charting songs; "Snapshot", and "Wait for Me." The group experienced future lineup changes during the 80s as Steve Arrington departed and formed "Steve Arrington's Hall of Fame" in 1982. The constant member who held the group together was bassist Mark Adams who remained as the group's leader till 1996. Mark Hicks returned during the 90s and collaborated with Adams however, they were never able to achieve their initial success. Hicks later formed "Drac and the New Slave" during the 2000s and performed with his group until his passing in 2011. Mark Adams formed a version of Slave and performed until his passing also in 2011. Danny Webster (lead and rhythm guitar, lead and background vocals passed in 2020.) Orion Wilhoite (alto and tenor saxophone) left the group in the 1970s to pursue a career in law enforcement. He also passed away in 2020.  
The question is What Happened to Slave? They were obviously very talented and popular during a five-year period (1977-1981.) Why were they not more successful? Why no platinum awards? Why didn't they stay together and tour like "Lakeside" another Dayton, Ohio group? I have researched the group and read articles about the group, and this is what I have discovered.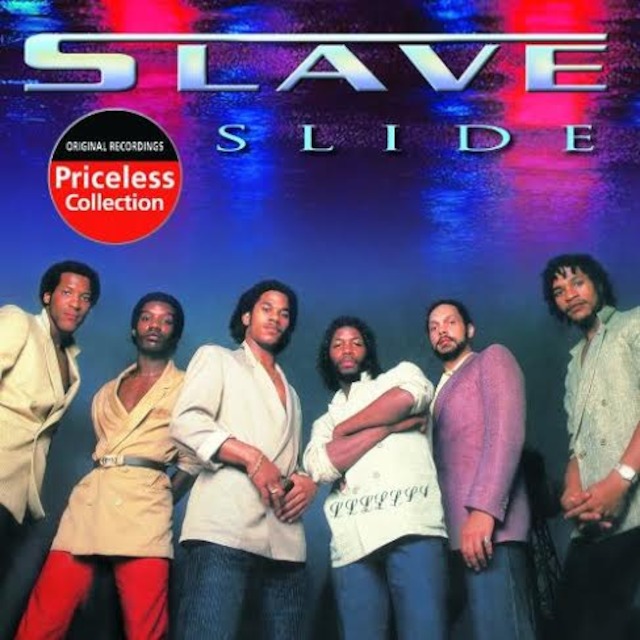 Contracts
There were nine original members. The majority of the group were in high school and were not versed in the business of music. They knew nothing about royalties, royalties and publishing in different countries, having legal representation before signing a recording contract, etc. They were young kids who were probably enamored with making music and being an artist. This naivety most likely hurt them financially. The record company (Cotillion-Atlantic) , the manager, and producers made most of the money while the artists made very little. I would say that the only exception to this sad story was most likely Stave Washington. Washington was smart enough to copyright the name Slave and he formed his own group (Aurra) using three members of the group Slave. Since his uncle was Ralph Middlebrooks of the Ohio Players, I would surmise that Middlebrooks most likely schooled Washington about the business of music. 
The Record Company
It appears to me that Cotillion Records should have promoted the group more aggressively. I was a teenager back in the 70s. I do not remember ever seeing Slave on any variety shows (Merv Griffin, Mike Douglas, Johnny Carson, American Bandstand, only once on Soul Train during the end of their run.) Why weren't they promoted and pushed into the spotlight? I heard a line in one of their songs "The Party Song" "You will hear us, but never see us!" That line is ridiculous, and it ultimately harmed the band. They needed to be seen! I have a DVD disc of their appearance on Soul Train and the lone tv appearance on Don Kirshner's Rock Concert. By the time of their DKRC appearance, they were at the end of their run. They should have been on television back in the 1970s and 1980.
Dissention
They had nine members (maybe more) at one time. This means multiple egos and personalities. Where was management to manage their money properly and take care of the artists? I recall reading about Steve Arrington. Steve Arrington admitted to leaving because management and the record company " took their money and my money too!"
Substance Abuse (Partying)
I will not put their business out there (no names will be discussed.) I could only imagine being young and being in the spotlight, adored, and on stage during the late 70s early 80s. Probably every band (no matter who) fell into this trap. One big party.
As a fan, I have fond memories of the group's music. I have framed five of their most notable albums (Slave, The Concept, Just a Touch of Love, Stone Jam, and Showtime.) I even purchased copies of the two lone gold record awards for the albums Slave and Stone Jam from Ebay. I have one promotion poster for Stone Jam. I keep these memorabilia in my man cave. Hopefully one day TV One can do an "Unsung" episode on the band. Better yet, a movie which can be used to educate the younger generation about what not to do when you become a rock star.

References: https://en.wikipedia.org/wiki/Slave_(band)